Ensure Your Get Your Deposit Back In Full with the Best SW1 End of Tenancy Cleaning Knightsbridge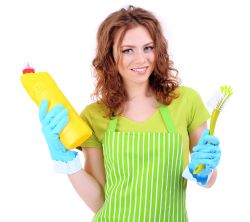 At the end of your tenancy, leaving your former residence spotless should inarguably be your top priority. Firstly, it's very polite – to the subsequent tenant, and the property's owner. This in itself should be enough reason to polish and clean the property. However – and perhaps more importantly – it's also vital because it will get you your deposit back in full, and guarantees you a terrific reference from your landlord, meaning you can rent hassle-free in the future! Whilst some prefer to conduct an end of tenancy cleaning SW3 operation themselves, moving is a very strenuous process – and you may simply not have the time, patience or will to conduct it yourself! If the idea of spending hours on your hands and knees renewing your soon to be departed lodging doesn't appeal to you, fret not – because, as Knightbridge's best independent cleaning company, it certainly appeals to Knightsbridge Cleaners! A little expenditure on a professional Knightsbridge end of tenancy cleaning service can go a long way, and is a great means of guaranteeing the safe return of your deposit in full! Whilst we've established ourselves as a company that offers the best cleaning services Knightsbridge has to offer, we don't believe in putting profits before people, and offer highly competitive rates on all of our end of tenancy cleaning services SW7 – if you contract us to complete your clean, we're sure you'll be surprised by our prices. Call us now on
and see for yourself how competitive our costings are! You see, you needn't bankrupt yourself trying to ensure a property you're leaving is immaculate - and as the condition you leave a property in is also vital for securing a great reference from your landlord, you almost can't put a price on it anyway!
Our End of Tenancy Cleaners Will Save You Lots of Time in Knightsbridge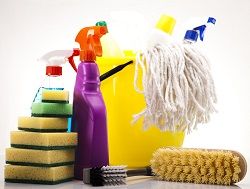 When we clean the property, we imagine that we've just moved in ourselves – this means we're not finished cleaning unless we'd all individually be happy moving in there as a new tenant! It's our dedication to detail that has made us Knightsbridge's best end of tenancy cleaning service SW3 company. As a result, we're super meticulous about bringing surfaces, fittings, appliances and windows to their best possible state. Whilst rental contracts do allow for reasonable degrees of deterioration and depreciation, it's not worth taking any chances – especially as different landlords and letting agents have different definitions of 'reasonable', and a failure to fully clean any particular area can skim valuable cash off your treasured deposit! Believe us when we say we will stop at nothing to ensure the property is totally blitzed and renewed – your floors will sparkle and shine, your carpets will look and smell good as new, your bathroom fixtures will glimmer, your sinks, shower, bath and toilet will all look newly installed.
The SW1 End of Tenancy Cleaning Team to Turn to for All Your Cleaning Needs
So, in conclusion, if you want to ensure that you get that valuable deposit back in full, and furthermore guarantee a cracking reference from your former landlord, the answer is to drop Knightsbridge Cleaners a line on
and arrange a visit from our end of tenancy cleaning SW7 team forthwith! We're confident that you'll be calling us again the next time you move to a new property, and that you'll recommend us to your friends! You'll love being able to sit back and relax whilst a team of Knightsbridge end of tenancy cleaning SW1 experts make your soon to be former lodging look as good as new! Join our vast array of extremely happy customers today! If you're planning a move any time soon, telephone us on
as soon as possible!
Save
Save