Testimonials
World class service and quality carpet cleaning from Cleaners Knightsbridge. They did a bang...
Keith Jacks
If anybody needs a hand with the house work hire Cleaners Knightsbridge - they are simply...
Edward Bell
I spent far too long looking for a great cleaning company, but finally came across...
Claire B.
I am the manager of a local office building and use the cleaning services of...
Mr Sharpe
Never before have I seen every member of the cleaning crew go so much out of their way for a...
Miranda F.
I wanted to surprise my mum as she had been in hospital after breaking a leg. I hired a...
Dan Mclaughlin
KnightsbridgeCleaners are continuing to do a great job! I had to let my previous cleaner go...
Charlie K.
A lot of my friends prefer home cleaning on their own, but I personally find that it really...
Kate S.
When working in an office, a level of total cleanliness is required at all times, and perhaps...
Byron Y.
As far as I'm concerned this company ticks all the boxes when it comes to cleaning. I don't...
Anita V.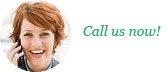 020 3743 8166