Your Number One Source for Knightsbridge Cleaning Services SW1!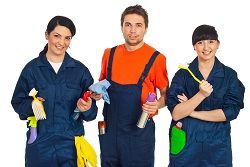 Hello there! You've reached the homepage of Knightsbridge Cleaners! Our company is a renowned and well-established professional cleaners services firm in Knightsbridge. If you are not a resident of Knightsbridge resident, but a Londoner, you can still enjoy the best cleaning services the capital has to offer – we have a wide range of vehicles at our disposal, and we're certainly not afraid to use them. If any aspect of your home or office is screaming out for a dusting, a sweep, a mop, a complete rejuvenation or any kind of cleaning service, you've come to the right place! To see whether we can help you fulfil your dream of optimal cleanliness, you can easily contact us via telephone by calling
.
Understandably, most people spend their free time after work and on weekends outside or engaging in fun activities with friends and family, enjoying valuable respite from the responsibilities and stresses of work. It follows, then, that people generally don't wish to spend this precious time toiling hard and cleaning up the month's various messes and tarnishes. However, cleaning and cleansing is in our blood – it's not only what we do, it's what we enjoy doing. We like nothing more than house cleaning Knightsbridge, Knightsbridge office cleaning and Knightsbridge upholstery cleaning – but we love all types of cleaning, especially as we know our work is emancipating people from stresses and responsibilities and allowing them to maximise their free time, spending it as they wish.
An Extensive Range of Cleaning Services Anyone in SW1 Can Afford
In this epoch of austerity, it's a simple but inconvenient truth that everyone's budgets are feeling the strain, and people are being forced to do less with more – less money is being made to stretch further. It is perhaps only natural that personal and business expenditure on professional services like SW1 cleaning is being reduced – some people feel they simply cannot afford to have their home or office cleaned and their carpets shampooed. However, we believe that cleanliness isn't a luxury – it's a basic right for every home and business owner! Cleanliness equates to peace of mind and contentedness, and you simply cannot put a price on either! And nor should you. That's why we are determined to offer customers the ultimate cleaning experience for low, low prices. Unlike many of our competitors, we don't manufacture prices out of thin air or add imaginary costs to customer bills just to make a bit of extra cash. You'll also be able to see what we propose to charge you for cleaning yourself before making a decision on which company to contract – and the prospective price we provide you with before we start working will be what you're charged when we're done – no more, no less! We also provide that initial costing to you totally free of charge, so you have an opportunity to see how we fare in comparison to our competitors, and shop around until you find a price and cleaning package that' s perfect for you.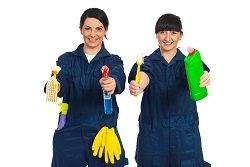 In conclusion, if you're need of some house cleaning services SW3, office cleaning services, SW1 end of tenancy cleaning services, SW3 carpet cleaning services, or indeed any other kind of cleaning services SW7 – you should give Knightsbridge Cleaners a call now on
? As Knightsbridge's biggest and best independent cleaning company, we bring the right techniques and processes, the best equipment and products, and years of experience and expertise in providing SW1 cleaning solutions to many happy customers! We have many 'edges' over our competitors in this field. Perhaps primary amongst them is our ability and readiness to work at hours and on days that lesser professional Knightsbridge cleaning firms simply won't or can't! We're willing to conduct our cleaning work at the weekend and on Bank Holidays etc. – and we can start cleaning, and finish cleaning, both earlier and later than most Kensington cleaning firms. We also like building personal relationships with the people we work with – this extends to staff and customers! We're certain you won't find a friendlier cleaners company in Knightsbridge, or even London itself! It's important for people to trust the people they work with, and even more important for people to trust the people who clean their homes or offices, which is why all of our SW1 cleaners have impeccable records and references – and you'll get your own cleaner, or depending on the type of clean we conduct for you, your own cleaning team. They'll understand your needs and expectations and specifications, and you'll quickly get to know and like them. You'll feel comfortable approaching them to give them advice or guidance, or raise issues or ask them to clean a particular area or spot that extra bit more. They pride themselves on their professionalism and skill, and would love to hear anything you have to say that might improve their efforts for you! They'll be happy to receive any feedback from you – and they are under strict instructions not to consider themselves finished unless you're totally satisfied and contented with their efforts!
We Offer Impeccable Cleaning Services in Knightsbridge
We have the capabilities akin to the biggest cleaning company chains, but we charge rates the smallest cleaners firms in SW7 would normally charge you for the pleasure! We also take the personalised, friendly approach of smaller firms, and work with (as opposed to just for!) our customers directly as much as is possible. This gives the people we serve the ability and right to sketch out cleaning calendars and timelines, and make a decision as to when a deadline, or deadlines, fall themselves. By allowing our customers to create cleaning schedules and arrangement that suits them, they can create their own perfect cleaning package! Using our easily navigable website, you can make enquiries or even book a cleaning session online. However, when it comes to getting a full and clear understanding of your needs and requirements, a humble phone call still beats the online route, every time. We're always happy to chat to customers old, new and potential – you can reach us on
. We look forward to hearing from you!
Save
Save